Suzanne Martin Lacy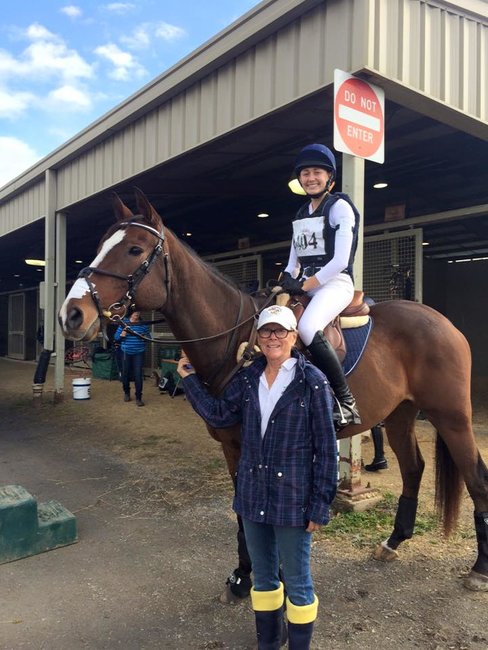 Suzanne is a teacher by education and equestrian through heartfelt passion. She started her career with horses at a very early age. Suzanne shares her knowledge of horses with students of all ages through lessons, eventing, coaching, and caring for animals. Suzanne's goal is to provide a place where all from 8 years to 85 plus can come and learn to ride. Sandy River, now in the 25th year of operation, has 230 acres and 37 horses with 13 school horses that are capable of helping our students compete from competitively through training level. "It is so important to me that everyone who wants to ride is given this opportunity to learn to ride and learn the responsibility of caring for a horse and appreciate what a horse can do for their confidence. Someone has to start our future eventers." Suzanne states enthusiastically!
Suzanne is the owner of Sandy River Equestrian Center and has trained with Jim Wofford, Karen O'Connor, Betsy Steiner, Peter Grey, and Virginia Wiseman. She lives on the property with her husband Rusty Lacy, who is in charge of farm maintenance.
Samantha Burton Henley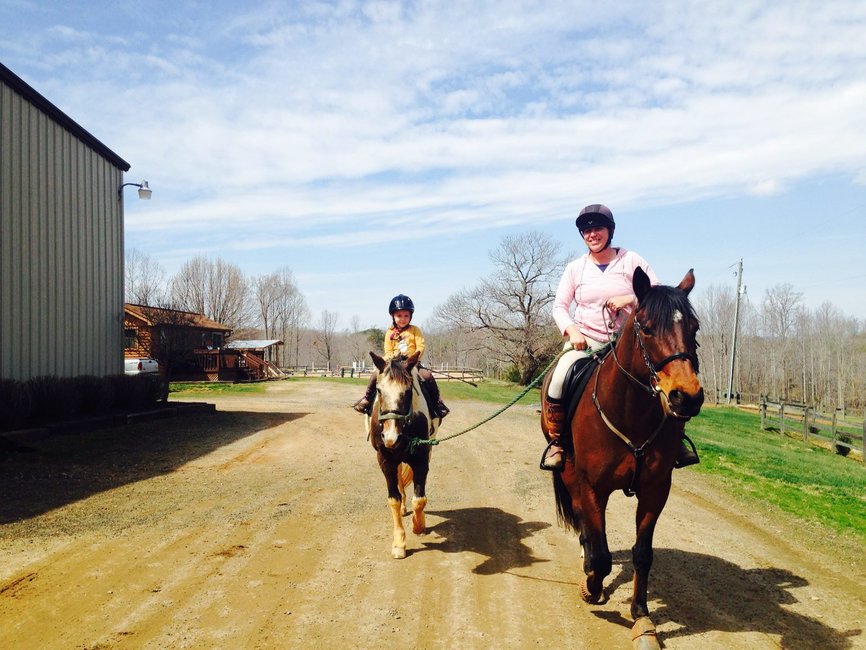 Samantha Burton Henley is the Head Trainer and Facility Manager at Sandy River Equestrian Center owned by Suzanne Martin Lacy in Axton, Virginia. Sam came to Sandy River Equestrian Center in 2004 from the O'Connor Event Team, where she was the Competition Manager for the O'Connors and David O'Connor's Head Groom. In that capacity, she has traveled all over the world caring for 4-Star and Olympic level horses.
In addition to the experience with the O'Connors, Sam has been a Head Groom for the 2004-2006 Area II NAYRC Teams and the Head Groom for the 2006 Canadian WEG Team. At Sandy River, Sam is an instructor and trainer for many up and coming young horses, young riders and their horses. Sam also works with adults. She assists Suzanne in creating a world class training center at SREC which hosts YRAP camps, pony club camps, and and various event camps. Sam is the Program Administrator for the Equine Management Training Center, a professional groom training program. Sam resides at Sandy River with her daughters, Danni and Riley.
Max Corcoran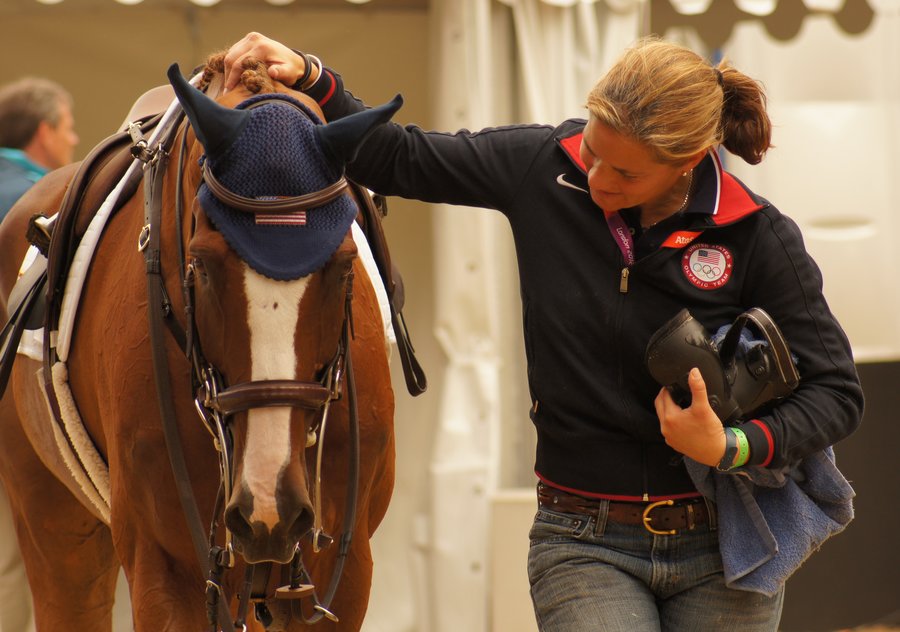 Max Corcoran, Professional Groom, has been grooming at the highest level for over 14 years for some of the best in the world. She worked for the O'Connor Event Team for 11 years (2001-2012) managing the barn for most of those years and traveling everywhere with Karen; Olympics (2008, 2012), World Championships (2006, 2010), Pan American Games (2003, 2007) and numerous CCI's all over the US and Europe. Since leaving the OCET, Max now free lances, continuing to travel around the world and the US - she most recently served as stable manager for the Canadian Team at the WEG this summer and traveled to Mexico for the Central American Games for Venezuela. She also teaches horsemanship clinics for the USEA, and the USEF developing programs. Additionally Max is a Board Member of the Professional Riders Organization (PRO).